Skip to content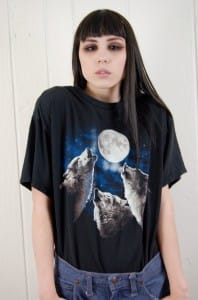 You may recall that I have a mild obsession with stockphotos. They pepper my blog posts ironically, like a hipster wearing a wolf t-shirt. I think they're hilarious and strange, mostly because they are almost always look so staged, so canned, and just so darn unnaturally creepy.
Full disclosure: we use stockphotos. Sometimes we do it without a hint of irony.
Sometimes they're the most affordable option for a website build that doesn't have a big enough budget for custom photography or illustrations, and there are some stockphotos that aren't horrible.
However, healthcare is an industry that seems to have a major stockphoto problem.
I see healthcare website after healthcare website with the same basic image of a row of doctors standing in a well-lit area with their arms crossed.
In fact, there is a ridiculous number of stockphotos of doctors with their arms crossed. Hundreds. Maybe thousands. Behold this small sample.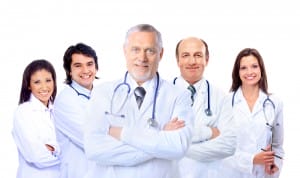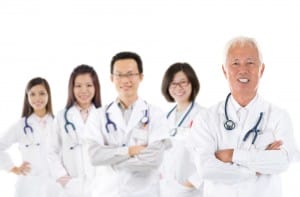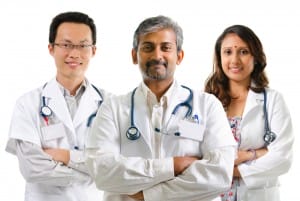 Why do they cross their arms so much? Does it connote sternness? Seriousness? Smarts? Skills? I don't get it.
I did me some Google image searching to find out if real life doctors in my city cross their arms this much? Not here. Or here. Or here. Or here.
In fact, the real photos of doctors are so much better than the stock photos, even if they aren't as well-lit or smiley. The real doctors appear friendlier and more natural, and I am much more interested in learning more about them.
Here's my simple advice for doctors who are building a website for their practice: don't use stock photos. Pay someone to take photos of you in action.
Even headshots can be too cheesy and staged. We want to see you with patients,  not stockphoto specters of doctors standing in groups with their arms crossed.
The same goes for hospitals, clinics, and health insurance providers. Spend some time thinking about the photography for your site, and please reconsider using stock photos of fake medical professionals.
Even if you do use stock photos, try to look for photos that appear more natural. Add a filter that complements your website style or brand style, or choose images that don't include people. Whatever you do, just remember that there is a startling number of healthcare websites using the same tired stockphotos, and you want yours to stand out.